About Longfeather Book Design
Longfeather Book Design is Robert and Erik Jacobson, a father/son team with a combined forty-plus year's experience in book design, illustration, photography, poster and advertising graphics. Our books have won a number of design awards including top honors from the Rounce and Coffin Club and Bookbuilders West. "Olaf Wieghorst," was chosen Best Western Book of the Year by the Cowboy Hall of Fame.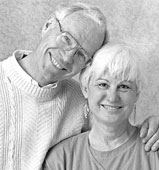 Robert Jacobson
Book Designer Robert Jacobson has been a book designer, advertising artist, university professor, magazine art editor, children's magazine illustrator, book illustrator, and the creator of more than 500 educational posters.  He lives with his wife Jeanne in Moscow, Idaho.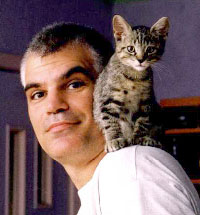 Erik Jacobson
Book Designer Erik Jacobson has been a graphics pro for 16 years. He is an illustrator, author and photographer whose work has been featured in MaryJanesFarm books and magazines, USA Today, numerous websites and local publications. After growing up in the woods of Northern Arizona he settled in Moscow, Idaho to be near his parents, siblings and friends.